What Do You Think?
Welcome. We wish you the best in 2021. Safest and healthiest too!
This blog entry is the first in a series of "What do you Think …" posts that we'd like to share with our community. We're trying to make our website a great forum for community ideas and discussions, so we'll be introducing topics on a regular basis through the blog. We hope you join us from time to time, and let us know your thoughts in the comments section. 
Share your thoughts on community building, whether it's the bricks and mortar type, or about how to strengthen the social fabric of the places where we live, work and play.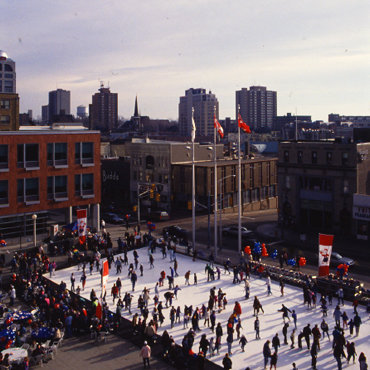 We are excited to get your feedback and engage the community on topics that you want to discuss in this public forum.
So what might those topics be? Have you suggestions for us? Things you are curious about, related to architecture, public space, the urban and rural continuum, the environment both natural and built? 
Give us suggestions in the comments section, and we'll do our best to craft a discussion to suit.
Please note that all comments will be reviewed before making public to ensure a thoughtful and respectful conversation.
Welcome to our new website! We hope it becomes a great place for everyone to participate in engaging conversations about our communities. Please take some time to browse our site to find out about the work we do and how we do it., And, if you are passionate about your community, be sure to check in regularly for the latest "What do you think ..." topics and discussions
John MacDonald,
Principal, on behalf of the JMA team