Doors Open Waterloo Region returns as an in-person event in 2023 on Saturday, September 16 from 10 am to 4 pm, and we're proud to be a part of it. Waterloo Region will have 20 participating sites this year, such as noteworthy buildings, interesting places & heritage sites, many of which are not usually open to the public. The list includes WPL's Eastside Branch, which we designed in joint venture with ward99 architects inc, and the historic Public Utilities Commission building in downtown Kitchener, where our office is located on the second floor. Details about each can be found below.
An interactive map showing the location of all 20 participating sites can be found here. For further information, visit Doors Open Ontario. 
The excellent illustrations for this year's events were created by local artist Della vanDokkumburg of Conestogo.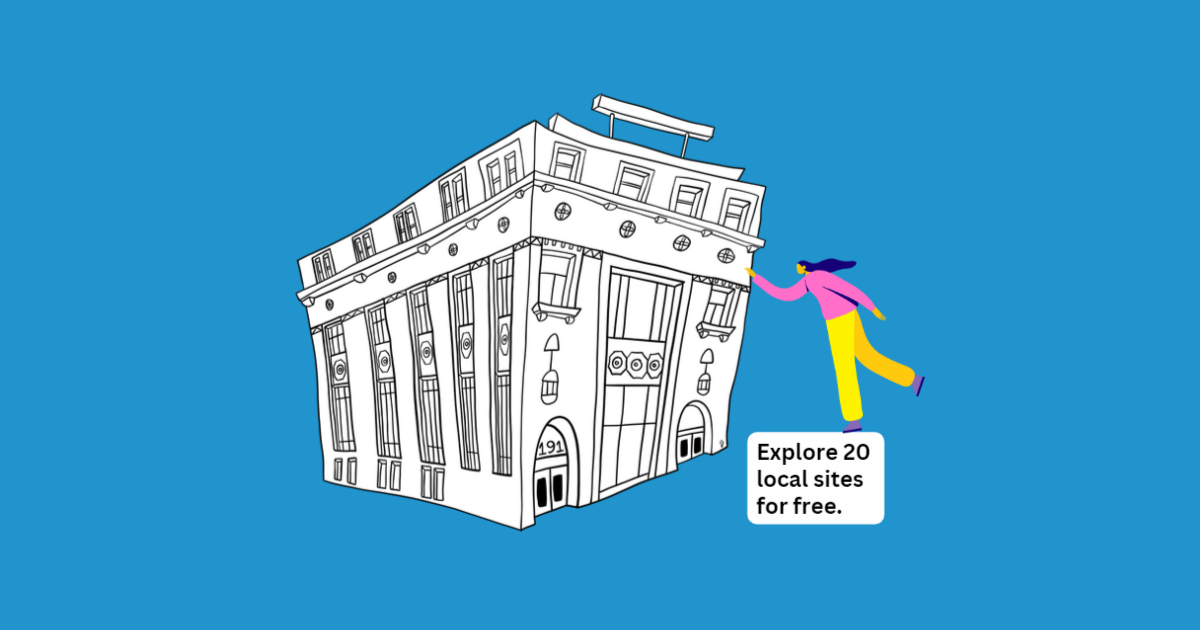 Public Utilities Commission Building
195 King Street West, Suite 202, Kitchener, ON
Designed by Bernal Ambrose Jones, the Beaux Arts building opened in 1932. As the home to the local Public Utilities Commission for many years, it was where citizens came to pay their electric bill or buy transit tickets. The PUC is one of the oldest public buildings still standing in downtown Kitchener. Notable features include walk-in vaults, Beaux Arts architectural finishes & detailing, and the elevator, which is believed to be one of the oldest continually operating elevators in the country. 
The JMA office moved to the second floor in late 2021. The ongoing renovations have converted our studio space into one that is bright, open, colourful and joyful. 
Tours will be led by our staff, and will depart from the first floor Starbucks every half hour.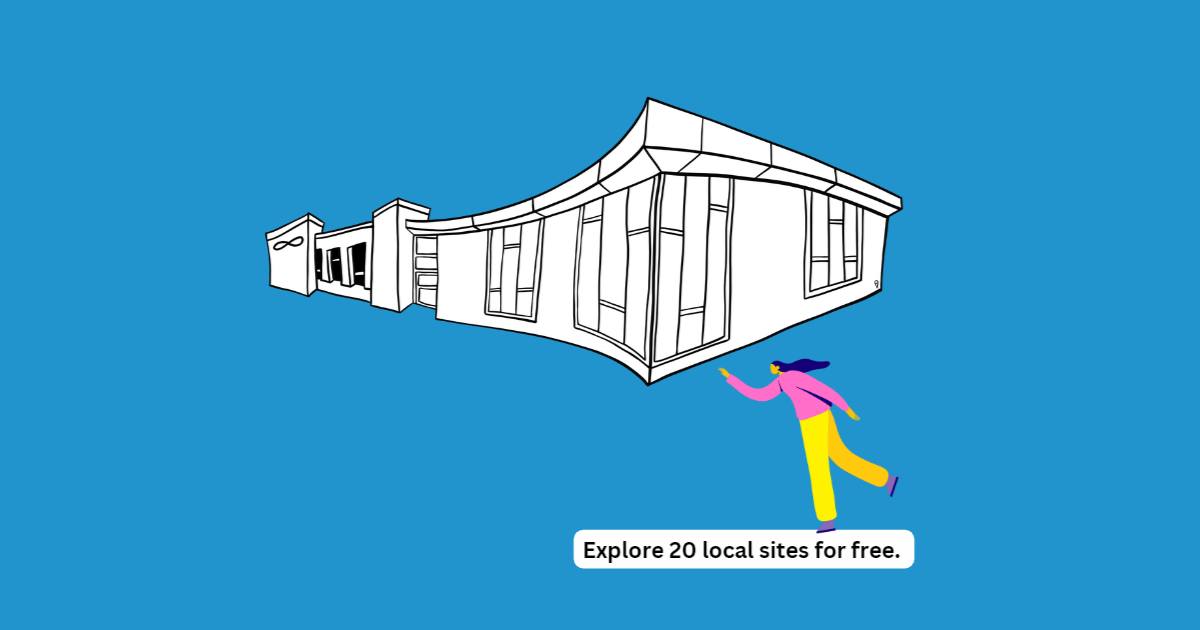 Waterloo Public Library – Eastside Branch
2001 University Ave E, Waterloo, ON
An expansion at RIM Park, the Eastside Branch opened in May 2022 and was awarded the New Library Building award. The public library boasts a vibrant, contemporary space with soaring ceilings, inviting lounge areas, light-filled interiors and an outdoor nature courtyard. We'll be co-hosting tours with WPL and ward99 architects inc. During the tour, all areas of the library will be open, including the room that houses the automated book sorter. 
Tours will be offered from 10 am to 4 pm. Architect Matthew Muller will be co-leading tours in the morning, while ward99 architects will co-lead afternoon tours.